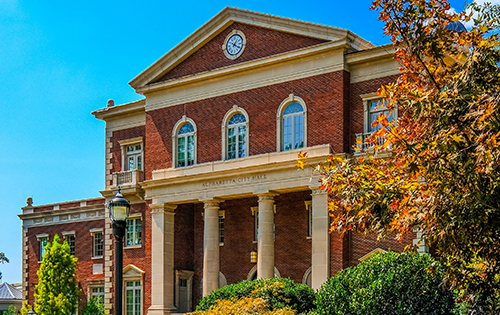 Alpharetta is a city located in northern Fulton County, Georgia and is a part of the Atlanta metropolitan area. The city occupies 27.27 square miles with its nearly 65,820 residents. Alpharetta has a humid subtropical climate with wintertime lows reaching 29.6℉ while summertime highs top 85℉.
Alpharetta lies entirely within USDA Hardiness Zone 7b, and boasts over 20 parks in its recreation, parks, and culture department. As such, Alpharetta has established a tree ordinance to protect its tree canopy and offer guidelines for tree removal.
Following is an excerpt from https://www.treeremovalpermit.com/georgia/alpharetta-ga-tree-ordinance-removal-permit-application-and-city-arborist/, which explains the Alpharetta, GA tree removal permitting process and requirements in detail.
City of Alpharetta Tree Removal Permit Application Process
These steps will assist you in the lawful removal of dead, dying, diseased or hazardous trees from private single family property, commercial, or multi-family dwelling properties.
Step 1 – Download the Alphareta Tree Removal Permit Application Instruction form.
Step 2 – Create an account or log in to the City of Alpharetta Permitting Portal, then fill out the online tree removal permit application form. First, gather the following information:
Address where the tree is located (required)
Name of property owner (required)
Name of tree removal company (optional but preferred)
List of trees including type and size (required)
Location of tree and reason for removal (required)
Diagram and photographs of the property showing the tree(s) and their locations (required)
Replanting plan for any zoning or density required trees (required)
Arborist assessment for any Specimen size tree (required).
Additional plantings may be required if a specimen size tree is approved for removal.
Step 3 – Submit the completed application – the City will grant a permit or deny approval after they verify the project and/or condition of your tree(s).
*All requested information must be provided before you will get an approved permit from the City of Alpharetta Arborist Division.
City of Alpharetta Arborist Contact Information
The City of Alpharetta Arborist Division protects the City's trees and permits tree removal projects throughout Alpharetta, Georgia. Here is their contact information:
City of Alpharetta Community Development Arborist (private property)
City of Alpharetta Arborist
David Shostak
dshostak@alpharetta.ga.us
Phone: 678-297-6229
Fax: 678-297-6071
City of Alpharetta Public Works Arborist (public property & right-of-way)
Urban Forestry Program Manager
Will Eberly
weberly@alpharetta.ga.us
Phone: 678-297-6202
The City of Alpharetta Arborist's office is located in the Community Development division of the Alpharetta City Hall.
Alpharetta City Hall
2 Park Plaza
Alpharetta, Georgia 30009
Phone: 678-297-6000
If you have a tree emergency or need assistance from a local tree service, we vetted this team of professionals to assist in the removal of dead, diseased, or hazardous trees.
This team is also prepared to guide you through the application and permitting process.
Sources:
72tree.com
alpharetta.ga.us/government/departments/community-development/tree-removal
For tree removal permit and ordinance info regarding other cities in Georgia visit: https://www.treeremovalpermit.com/georgia/